Printmaking is a fascinating art form that has been practiced for centuries. From woodcuts and etchings to lithographs and screen prints, printmaking has evolved into a versatile and expressive medium that has inspired countless artists throughout history. In this article, we'll explore the magic of printmaking and some of the inspiring artists and their works that have contributed to the art form.
One of the most famous printmakers of all time is the Japanese artist Katsushika Hokusai. Hokusai is best known for his series of woodblock prints, including his iconic print "The Great Wave off Kanagawa." The series, titled "Thirty-six Views of Mount Fuji," depicts the mountain from various perspectives and showcases Hokusai's mastery of composition, color, and line.
Another iconic printmaker is the German artist Albrecht Dürer. Dürer is renowned for his engravings and woodcuts, which demonstrate his technical skill and attention to detail. One of his most famous works is "The Four Horsemen of the Apocalypse," which depicts the biblical scene with intricate detail and a powerful sense of drama.
In the 20th century, artists such as Pablo Picasso and Henri Matisse experimented with printmaking as a means of exploring new ideas and techniques. Picasso's series of etchings "Suite Vollard" is a testament to his artistic vision and technical skill, while Matisse's colorful lithographs show his mastery of color and composition.
René Magritte was a Belgian surrealist artist who is famous for his thought-provoking paintings, but he also experimented with various forms of printmaking.
Magritte began his artistic career in the 1920s and became interested in printmaking in the 1940s. He created a series of lithographs and etchings that were based on some of his most famous paintings, such as "The Treachery of Images," which features a pipe with the words "Ceci n'est pas une pipe" ("This is not a pipe") written beneath it.
Magritte's prints often featured his trademark surrealistic imagery, such as floating objects and unusual combinations of everyday objects. His printmaking techniques included lithography, etching, and aquatint.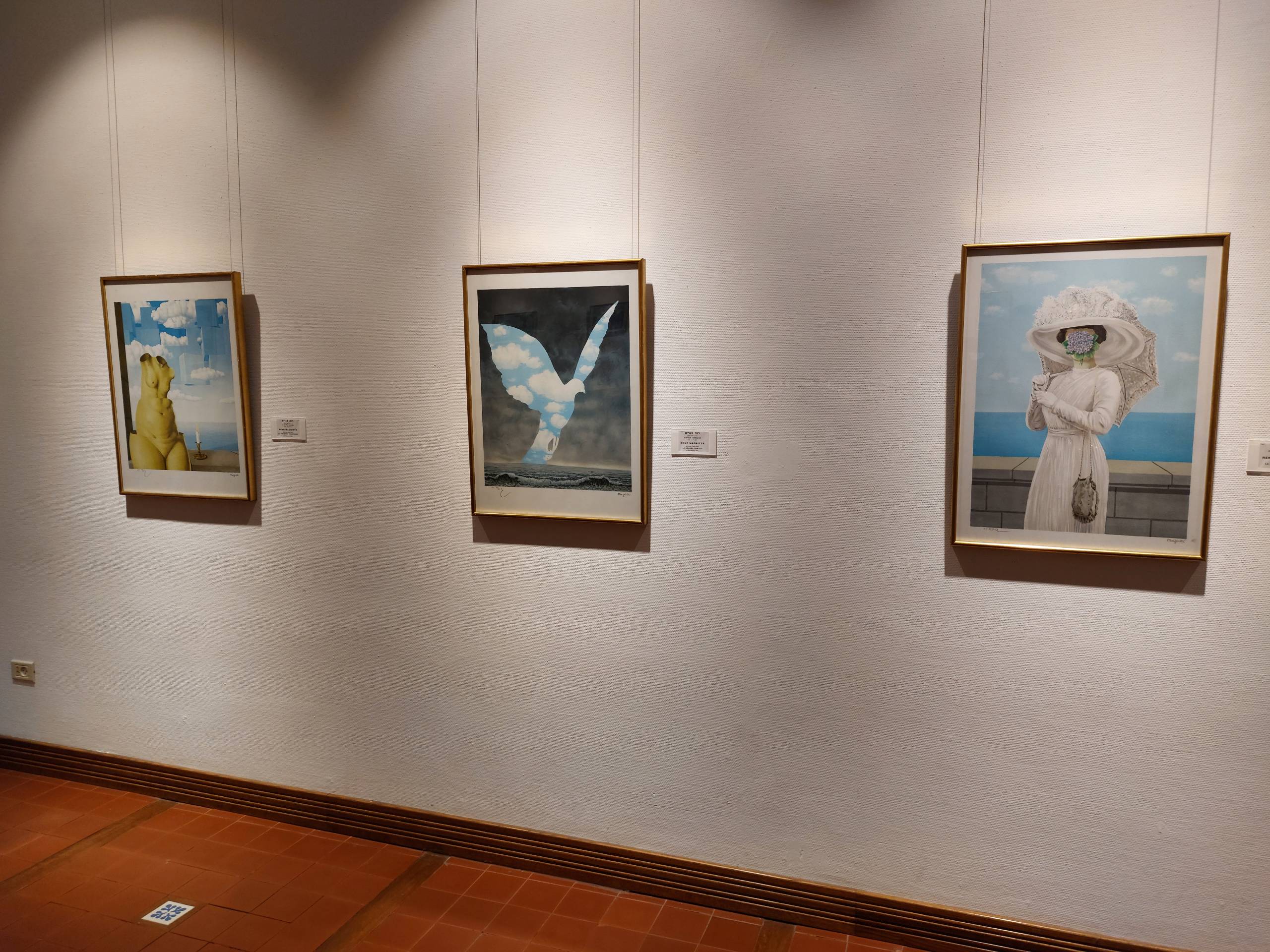 Contemporary printmakers continue to push the boundaries of the art form, using a wide range of techniques and materials to create stunning works of art. For example, the American artist Kiki Smith creates prints using a variety of techniques, including etching, aquatint, and screen printing. Her works explore themes of the human body, nature, and mythology, and often incorporate delicate details and intricate patterns.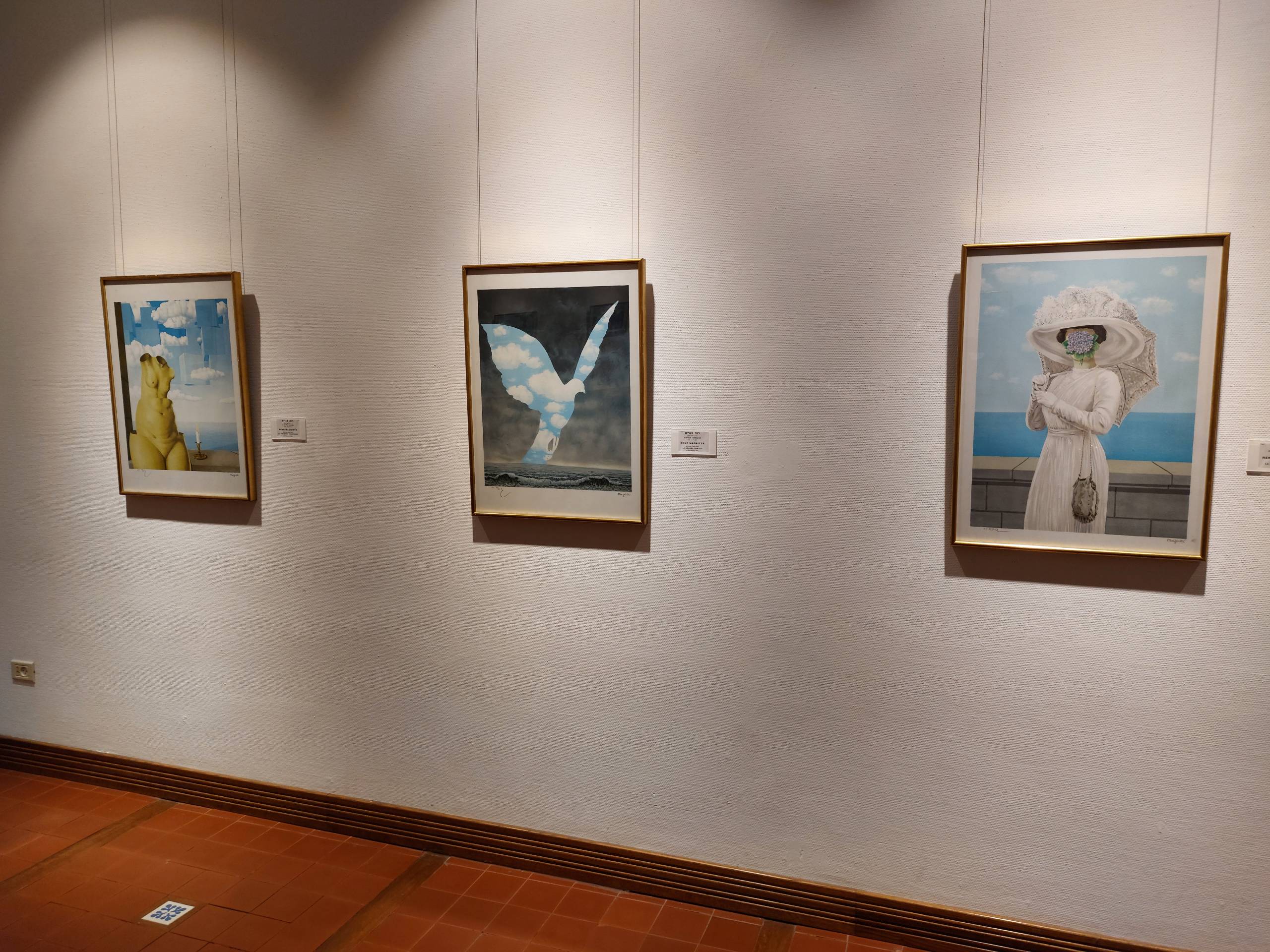 The British artist Damien Hirst is another contemporary printmaker who has gained international acclaim for his bold and provocative works. Hirst's prints often incorporate bright colors and bold graphic elements, and explore themes such as mortality, religion, and consumer culture.
In conclusion, printmaking is a magical art form that continues to inspire artists and captivate audiences around the world. From the woodcuts of Hokusai and Dürer to the contemporary prints of Kiki Smith and Damien Hirst, printmaking offers a rich and varied world of artistic expression that is sure to continue to inspire and amaze for centuries to come.